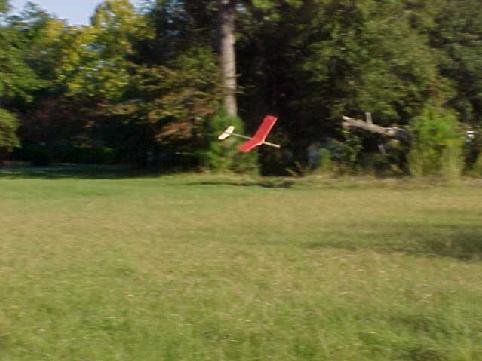 Indoor Duration Tim Goldstein's Indoor airplane site
Windy Sock Alamo FAC website
Small Flying Arts The Small Flying Arts website. See the free plans section for several of my embryos, including the Maxout IV. Also see the forum, it's really great!
Penn Valley Hobby Center A really great Christian-run company with really nice staff and an outstanding selection of kits, parts, and tools. Go take a look!


Tru-weight Indoor Balsa

Wood for the specialist. If you want the best balsa wood available, go here.


Indoor Model Supply The name says it all.
The Plan Page

Zillions of plans for '30s and '40s era freeflight models. Some really good stuff.


Simpleflyers Yahoo Group This is a model airplane group on Yahoo that has a number of plans for my indoor models and a few embryos and other stuff as well.
First Baptist Church Moncks Corner My youth group from back home
Spurgeon Foundation Campus Ministries This is the campus ministry I'm involved with here at Clemson.